Vitenskapelig leder

Salman Nazir

Vitenskapelig leder
Leder for fokusområde-2, KYST
Professor i opplæring og vurdering
Institutt for maritime operasjoner,
Universitetet i Sørøst-Norge


Email: Salman.Nazir@usn.no

University Profile
LinkedIn
Google scholar

---

Centre Coordinator

Inger Johanne Lurås
Centre Coordinator, COAST
Unit for Digitalisation and Education (eDU)
Department of Education and Quality in Learning
University of South-Eastern Norway
Vestfold Campus

Email: Inger.J.Luras@usn.no
---

Fokusområdeledere

Margareta Lützhöft
Focus Area-1 Leader (Synergistic simulation curriculum), COAST
Professor in Nautical Operations
Department of Maritime Studies
Western Norway University of Applied Sciences,
Haugesund

Email: mhl@hvl.no
Phone: (+47) 947 93 796

Leif Inge Magnussen
Focus Area-2 Leader (Innovation in simulator training and assessment methods), COAST
Assistant professor / Program Coordinator
Faculty of Technology, Science and Maritime Studies
Department of Maritime Operations
University of South-Eastern Norway

Email: Leif.Magnussen@usn.no
Phone: (+47) 31 00 92 70
Per Haavardtun
Focus Area-2 co-leader
Associate Professor
Faculty of Technology, Science and Maritime Studies
Department of Maritime Operations
University of South-Eastern Norway
Email:Per.Haavardtun@usn.no
Phone: (+47) 31 00 97 86
Tron Richard Resnes
Focus Area-3 Leader (Student Engagement), COAST
Assistant Professor / Senior DP Instructor
Department of Ocean Operations and Civil Engineering
Norwegian University of Science and Technology (NTNU)
Larsgårdsvegen 2
6009 ÅLESUND

Email: tre@ntnu.no
Phone: (+47) 70 16 13 15 / mob. (+47) 926 61 170
Arnt Myrheim-Holm
Focus Area-3 co-leader
Programme Coordinator Nautical Studies
Department of Ocean Operations and Civil Engineering
Faculty of Engineering
Email: army@ntnu.no
Phone: (+47) 70161402 / mob. (+47) 99 55 19 29

Bjørn-Morten Batalden
Focus Area-4 Leader (Organizational development), COAST
Associate professor of Nautical Science
Department of Technology and Security
UiT The Arctic University of Norway
Trømso

Email: bjorn.batalden@uit.no
Phone: (+47) 77 66 03 29/ mob. (+47) 916 64 605

Magne-Petter Sollid
Focus Area-4 Co-Leader (Organizational development), COAST
Studyleader Nautical Science
Department of Technology and Security
UiT The Arctic University of Norway
Trømso

Email: magne-petter.sollid@uit.no
Phone: +47 77 66 03 12
---
PhDs in COAST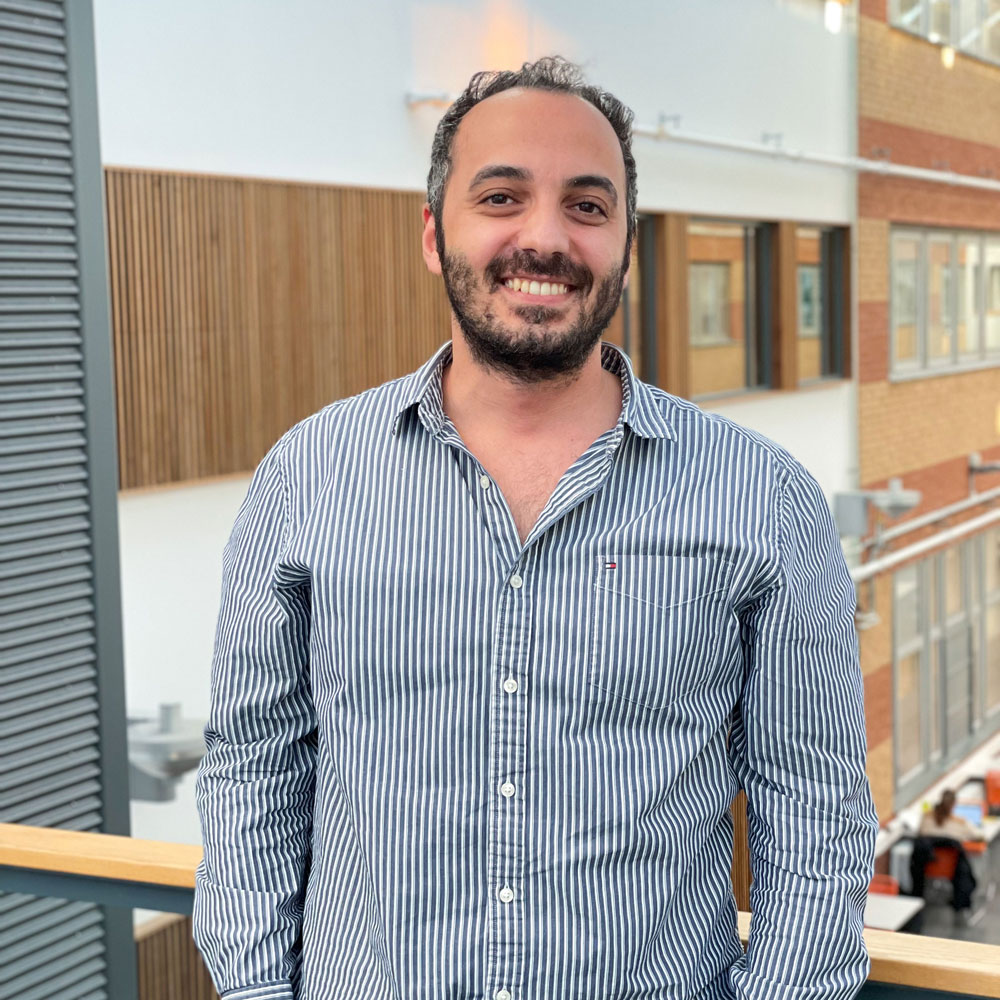 Meric Karahalil
PhD Research Fellow
Western Norway University of Applied Sciences
PhD topic: Synergistic Simulation Curriculum
Introduction
I had been working as a coast guard officer for 9 years in Turkey. In the last two years, I have served as a Captain. After graduating from Naval Academy, I have earned my master's degree in Maritime Transportation Engineering from Istanbul Technical University. My on-the-job experience has afforded me a well-rounded skill set, including first-rate training and education skills
I will be working on "Synergistics Simulator Curriculum". It`s goal is to develop a guidance document regarding curriculum synergies which can later be disseminated at international level and to other similar professions making use of simulator training. This project will result in a report of the state-of-the-art knowledge regarding simulator practices and a guidance document regarding curriculum synergies in future maritime simulator-based training.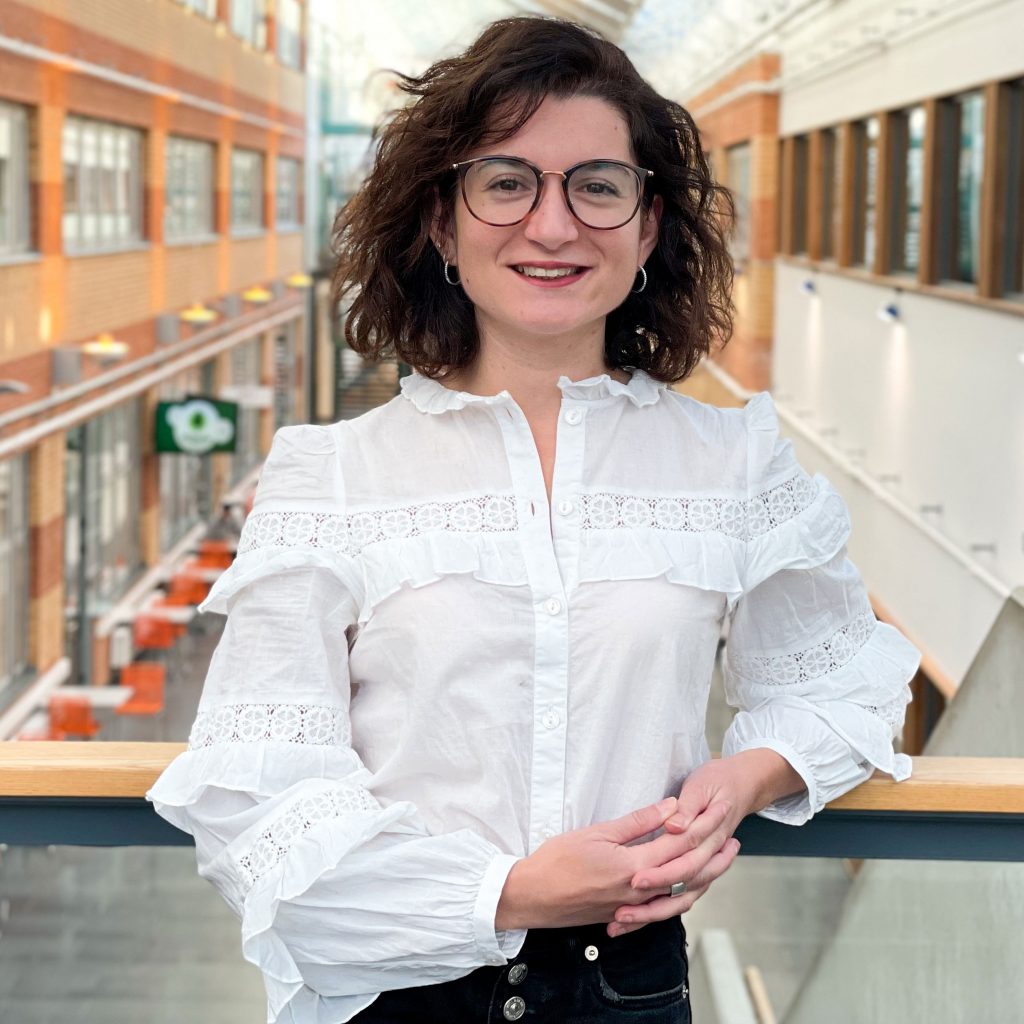 Anastasia Skarpeti
PhD Research Fellow
NTNU
PhD topic: Students' engagement
Introduksjon
Jeg har bakgrunn fra språkstudier og IKT knyttet til læring. Jeg har vært lærer i mange år, og jeg har alltid vært interessert i menneskelig interaksjon. Siden 2019 har jeg jobbet med simulatorbasert trening. Min doktorgrad er relatert til det tredje fokusområdet til KYST, og jeg har til hensikt å undersøke maritime studenters engasjement (SE) gjennom deres prestasjoner ved brosimulatorene ved å undersøke deres interaksjon med og innenfor simulatorene. Målet mitt er ikke bare å undersøke måter å forbedre studentenes engasjement gjennom de simulatorbaserte aktivitetene, men også å fremme rollen som simulatorstudentassistent.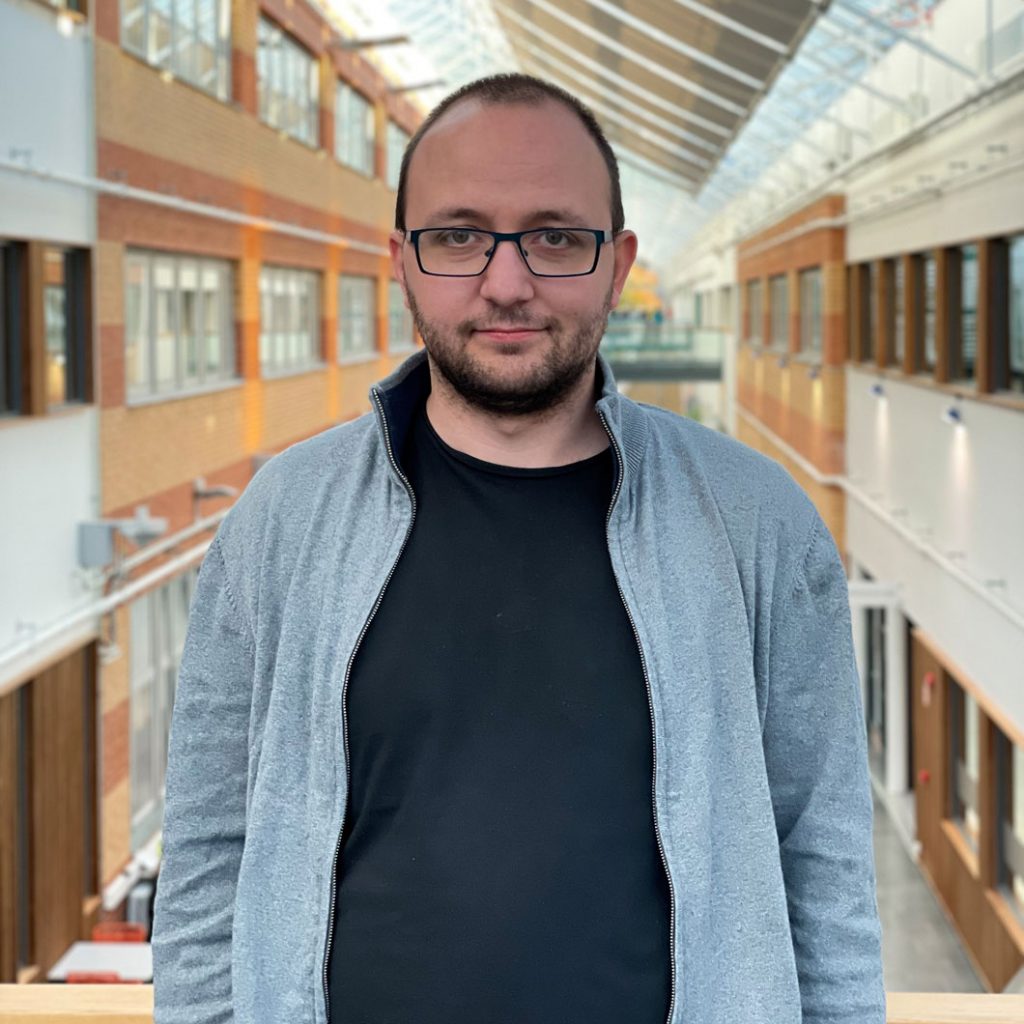 Johan-Fredrik Røds
PhD Research Fellow
UiT – The Arctic University of Norway
PhD topic: Performance and Assessment in Maritime Training Simulators
Introduksjon
Jeg har en bachelorgrad i nautikk og en mastergrad i Teknologi og sikkerhet i nordområdene med nautisk fordypning, begge fra UiT Norges arktiske universitet. Siden 2018 har jeg jobbet som foreleser og simulatorinstruktør ved UiT. Mitt PhD-prosjekt er knyttet til ytelse og vurdering i maritime treningssimulatorer, hvor målet er å forbedre læringsutbyttet for studenter som eksponeres for simulatortrening og -utdanning i løpet av studiene.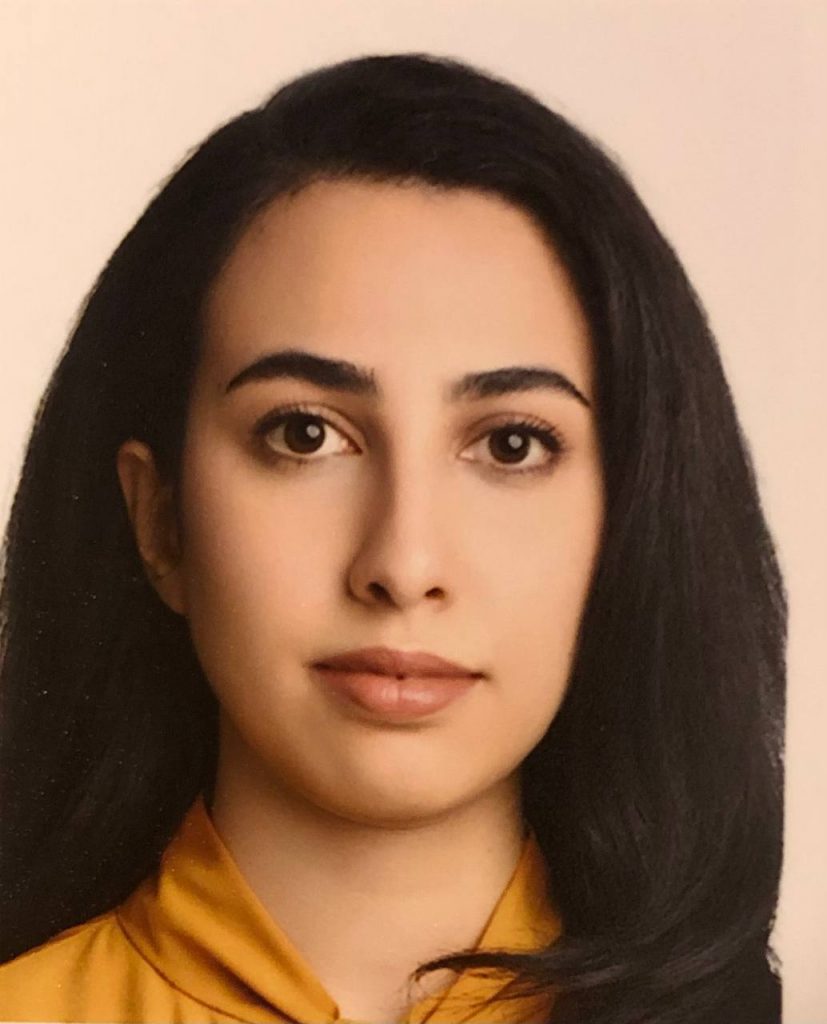 Hosna Namazi
PhD Research Fellow
UiT – The Arctic University of Norway
Introduksjon
Jeg tok både master og bachelor i maskinteknikk. Under masteroppgaven min jobbet jeg med databaserte modeller for å forbedre utslipp og trafikkflyt i byområder.
Nå i doktorgradsprosjektet mitt vil jeg jobbe med å unngå kollisjoner av autonome fartøyer, og jeg vil studere menneskelige og digitale navigatørers integrering i blandede miljøer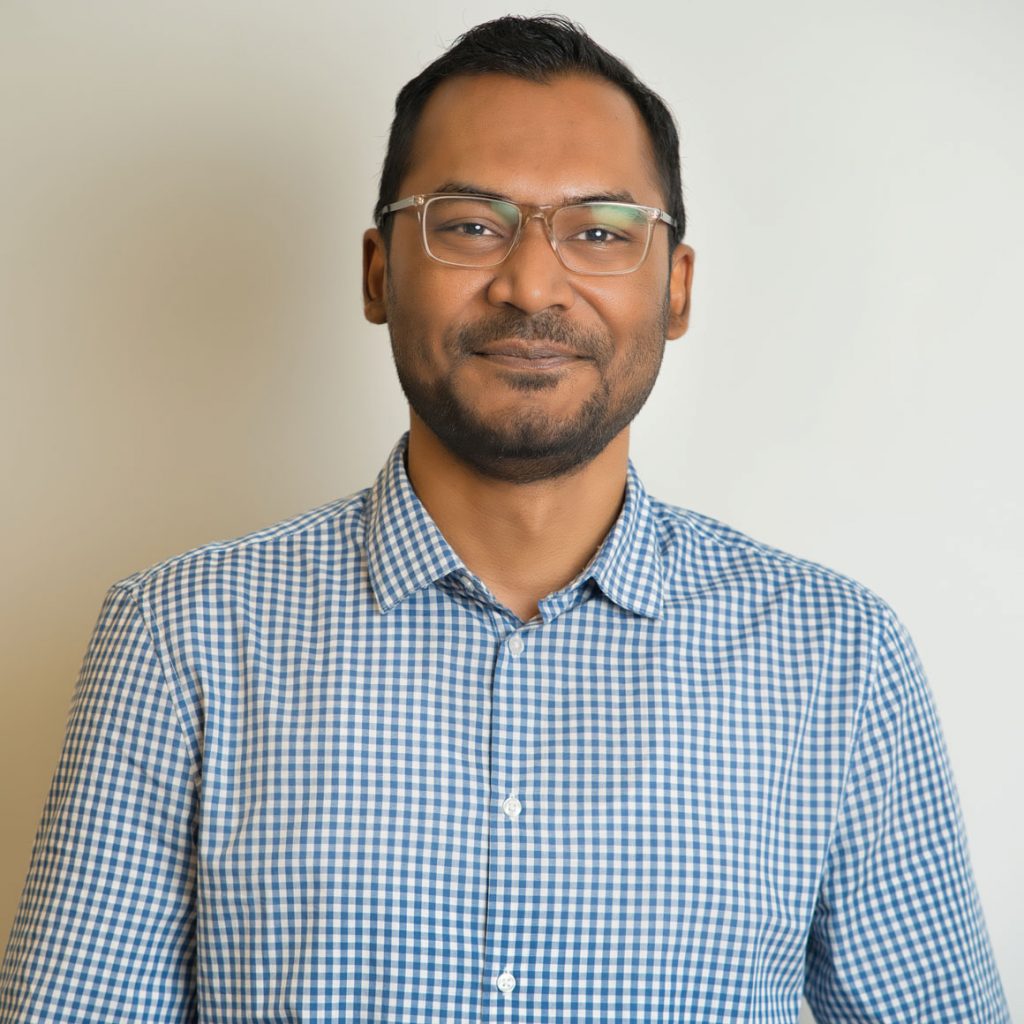 PhD topic: Effective Utilization of Virtual Reality (VR) Affordances in Maritime Simulator Training
Introduksjon
Hasan er en profesjonell marineingeniør og seilte ombord på handelsskip. Han jobbet som instruktør ved et maritimt institutt og har teknisk ledererfaring fra et maritim tjenesteleverandørselskap i Sørøst-Asia-regionen. Han har vært tilknyttet Institutt for maritime operasjoner ved USN og Center of Excellence in Maritime Simulator and Training and Assessment (COAST) som forskningsassistent før han begynte som doktorgradsstipendiat.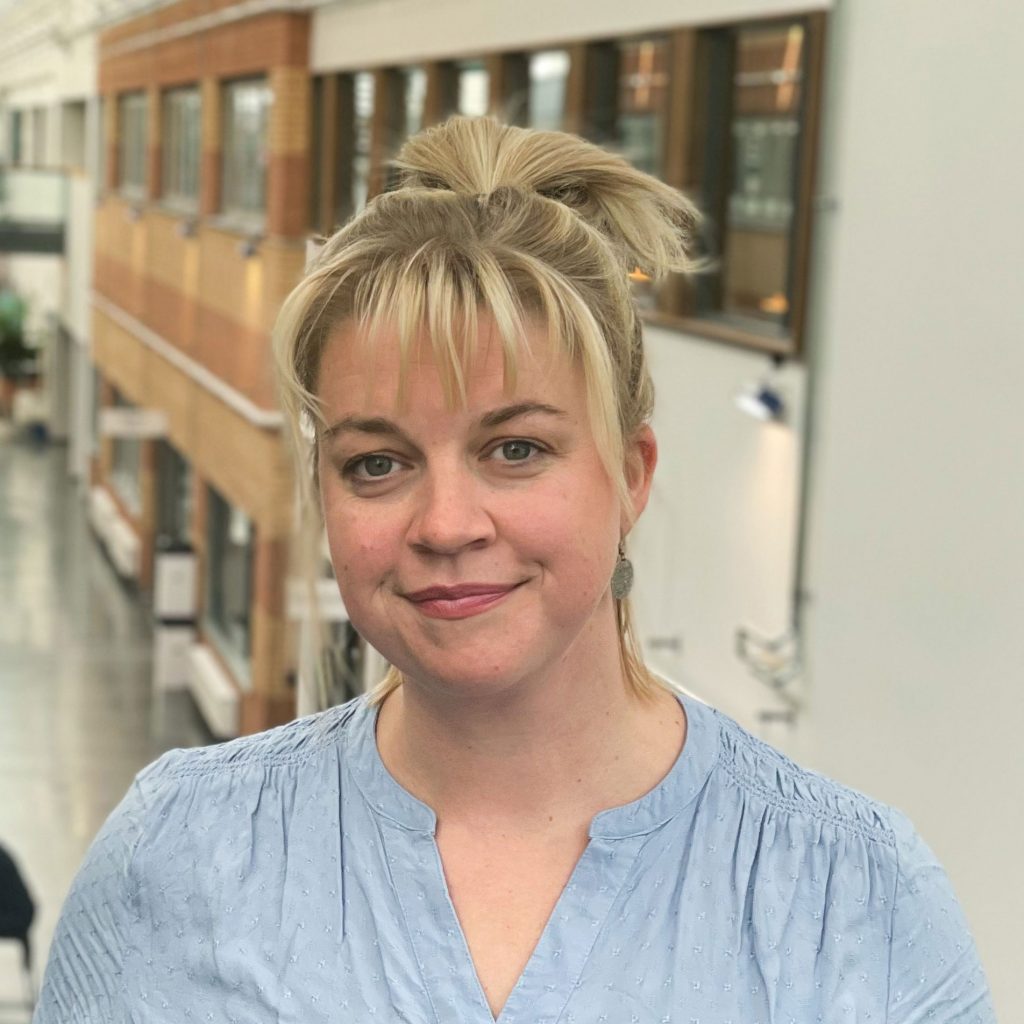 Introduksjon
Erfaringen jeg fikk som navigasjonsoffiser med å seile de syv hav ga meg et godt grunnlag da jeg begynte som høgskolelektor ved Universitetet i Sørøst-Norge. Samhandling med studenter og pedagogiske klasser fikk meg til å se dypere inn i utdanning, mens interessen min for sosiale interaksjoner mellom elever og lærere utviklet seg. Min doktorgrad er relatert til det andre fokusområdet til Senter for fremragende forskning (COAST). Min forskning tar sikte på å undersøke den sosiale interaksjonen mellom studenter og instruktører i den maritime high fidelity-simulatoren.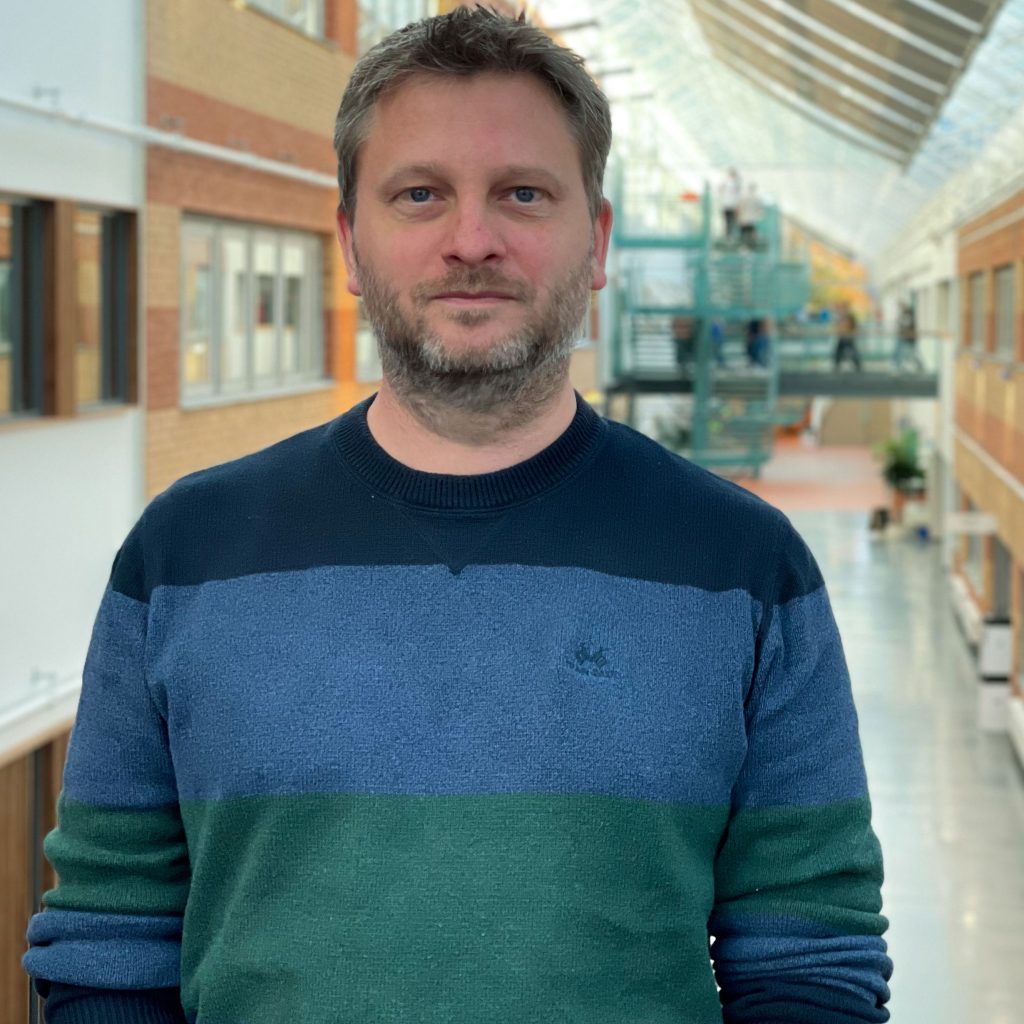 PhD topic: Cloud Simulation
Introduksjon
William C. Gyldensten skal jobbe med skysimuleringer i det maritime domenet. Hans doble kompetanse fra maritim navigasjon og ingeniørfag, i tillegg til å være simulatorinstruktør, ville fullføre forskningen hans. Han skal også være simulatorinstruktør på bachelornivå.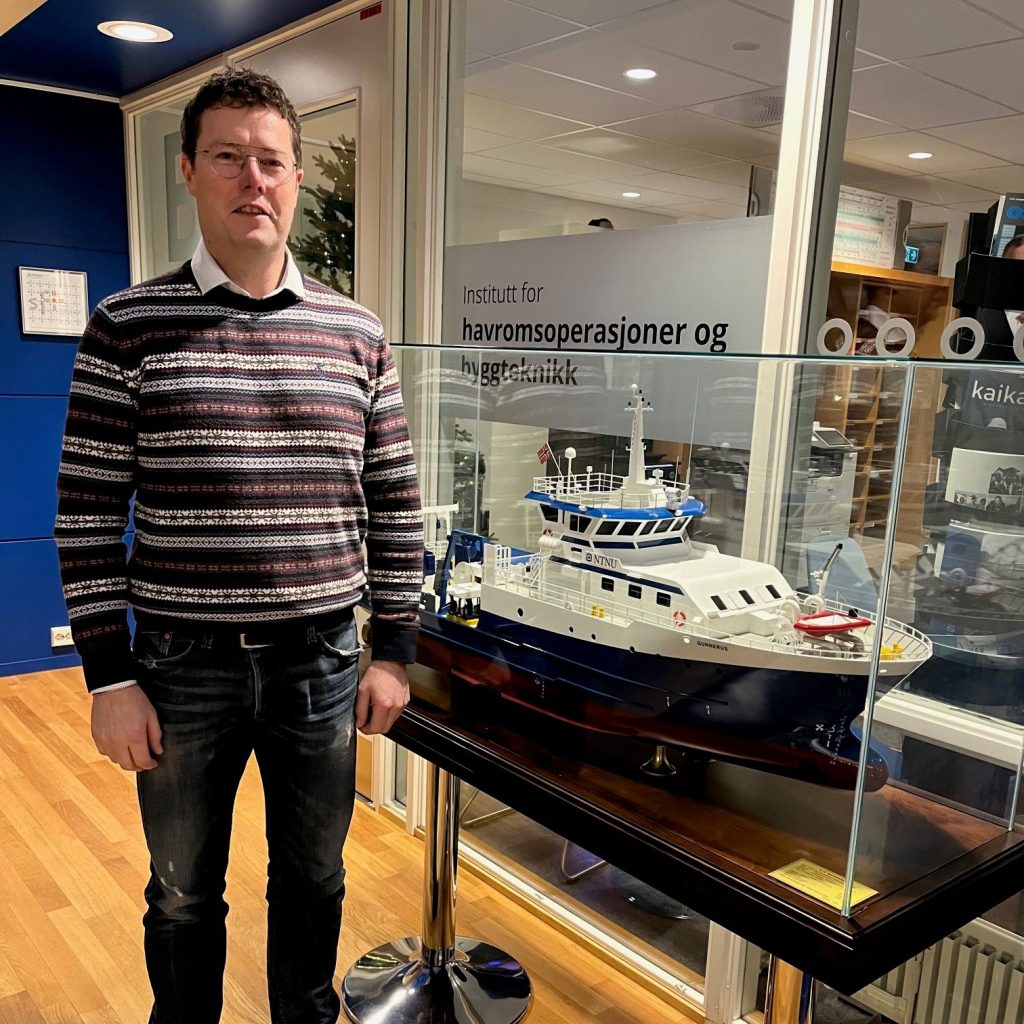 PhD topic: Digital- and low-emission technologies in maritime organizations. The operator's roles and transition towards a more autonomous and green future.
Introduksjon
Jeg har bakgrunn som skipssjef med mer enn 13 års fartstid, med de siste seks årene som maskinsjef. Fra før mariningeniørskolen har jeg fagbrev i automasjonsmekanikk etter to og et halvt år som lærling. Jeg har også noen års erfaring fra Maritim bransjen på land hvor jeg har jobbet som prosjektleder og avdelingsleder. Fra 2014 har jeg jobbet i akademia med ulike prosjekter og maritim grov for sjøgående personell. Min motivasjon for å ta en Ph.d. er å bidra til forskning innenfor mitt forsøksfelt og bidra til fremtidig utdanning av marineingeniører. Forskningen min er i retning av hvordan man kan bruke digitale verktøy for å hjelpe til med å løse utfordringer etter overgangen til en renere shippingfremtid, med hensyn til opplæring og utvikling av fremtidige marineingeniører.
---
Styringsgruppe

Ingvild Marheim Larsen
Leader of Steering Committee, COAST
Vice-Rector for Education
Department of Education and Quality in Education
University of South-Eastern Norway

Email: Ingvild.M.Larsen@usn.no
---

Lærere

Morten Bustgaard
Focus area-2 (Innovation in simulator training and assessment methods), COAST
Nautical Instructor
Department of Maritime Operations,
University of South-Eastern Norway,
Vestfold

Email: mbu@usn.no
Phone: (+47) 414 11 187


Per Eirik Undheim
Focus Area-1 (Synergistic simulation curriculum), COAST
Assistant Professor
Department of Maritime Operations,
University of South-Eastern Norway,
Vestfold

Email: Per.Undheim@usn.no
---

Andre

Andreas Tøsse
Student Think-Factory representative in COAST.
Student at HVL

Email: 586395@stud.hvl.no
Phone: (+47) 959 17 420

Sander Rossland
Student Think-Factory representative in COAST
Student at HVL

Email: Sander_r98@hotmail.com (private)
Phone: (+47) 452 73 923


Runar Jacobsen
Student Think-Factory representative in COAST
BSc Nautical Science (NTNU)

Email: runarjac@stud.ntnu.no


Eivind Jenssen
Student Think-Factory representative in COAST
Student at UiT

Email: Eje052@post.uit.no
Phone: (+47) 404 60 824

Charlotte Stang
Student Think-Factory representative in COAST
Student at USN

Email: 238098@usn.no

---

Internasjonale partnere

Charlott Sellberg
Assistant Professor
Dept. of Applied IT, Division of Learning, Communication & IT
University of Gothenburg,
Sweden

Email: charlott.sellberg@ait.gu.se

Zaili Yang
Professor, Faculty of Engineering and Technology
Liverpool John Moores University
Email: z.yang@ljmu.ac.uk
Tareq Ahram
Assistant Professor
Institute for Advanced Systems Engineering
University of Central Florida
USA

Email: tahram@ucf.edu or tareq@knights.ucf.edu
---

Amit Sharma
PhD research fellow
Department of Maritime Operations,
University of South-Eastern Norway,
Vestfold

Email: ams@usn.no
Phone: (+47) 457 63 394

Astrid Camilla Wiig
Adviser on Pedagogy, COAST
Faculty of Humanities, Sports and Educational Science
Department of Educational Science
Campus Vestfold (C3-11)

Email: Camilla.Wiig@usn.no
Phone: (+47) 31 00 93 52 / mob. (+48) 480 06 366