This Focus Area will address the following areas of interest in close collaboration with the other focus areas of COAST:
The COAST consortium aims to develop a guidance document regarding curriculum synergies which can later be disseminated at international level and to other similar professions making use of simulator training.
A lack of standardization and unavailability of benchmarks for investigating how simulator training and assessment practices affect students and instructors is one of the current challenges faced by maritime education providers.
Focus area 1 will study the four professional maritime educators in Norway and take advantage of each individual partner's strength. Commonalities and differences in education approaches will be identified through workshops, interviews and document analysis.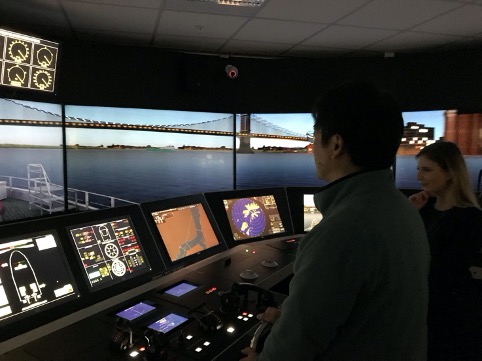 This guidance document will be developed in a dialogue between students, trainers, scientific advisory groups and reference groups. To complement the maritime data, practices and procedures employed by domains such as aviation, healthcare, space, transportation, process industry, etc. will be analysed to support the development of benchmarks for maritime simulator education.
This COAST focus area will result in a report of the state-of-the-art knowledge regarding simulator practices and a guidance document regarding curriculum synergies in future maritime simulator-based training for piloting and testing among the consortium members.
The COAST team at the Western University of Applied Sciences (HVL) is primarily responsible for this Focus Area.