From wooden whaleships to the autonomous future
Norway has a rich history as a maritime nation. The ancestral legacy of sailing the seven seas with wooden whaleships has inspired the present-day stakeholders to pioneer future autonomous ships. In parallel, the cultural shift in the maritime education landscape is also evident from rugged apprenticeships training towards more structured tertiary education, from traditional classroom instructions towards high-tech simulator training. Moreover, open international student exchanges and research collaborations have brought a new perspective on the learning culture as well as in maritime academic practices.
Education and research activities have experienced major disruptions due to the COVID-19 pandemic. Consequently, all planned workshops and events for COAST in partner campuses have been affected by the pandemic. Different geographical locations and varying administrative culture in partner institutions hold COAST vulnerable to abrupt changes. The innate (and sometimes evident) cultural differences that exist in different parts of Norway (USN: Vestfold og Telemark, NTNU: Møre og Romsdal, HVL: Rogaland and UiT: Troms og Finnmark) impose a unique challenge to COAST in everyday activities.
Evidently, digital-meetings and virtual-workshops are driving the COAST-momentum forward. Both teachers and students in COAST have adapted quickly to the changes starting with the COAST digital kick-off on 21st October and the COAST digital workshop on "Student Engagement" and "Research Design" on 22nd October.
An opportune shift in training culture
The concept of learning through simulation has been in practice since ancient times (e.g., chess games simulating war tactics). Simulator-based training has been gaining popularity in maritime education since the late '70s.  Small desk-top simulations, large full-mission bridge-simulators and even virtual reality simulators are being used today in COAST to equip future seafarers with various technical and non-technical skills in the most realistic environment possible. The proven benefits of simulator training in reducing the overhead training cost as well as reducing accidents in actual workplaces would only push the development of such training solutions further.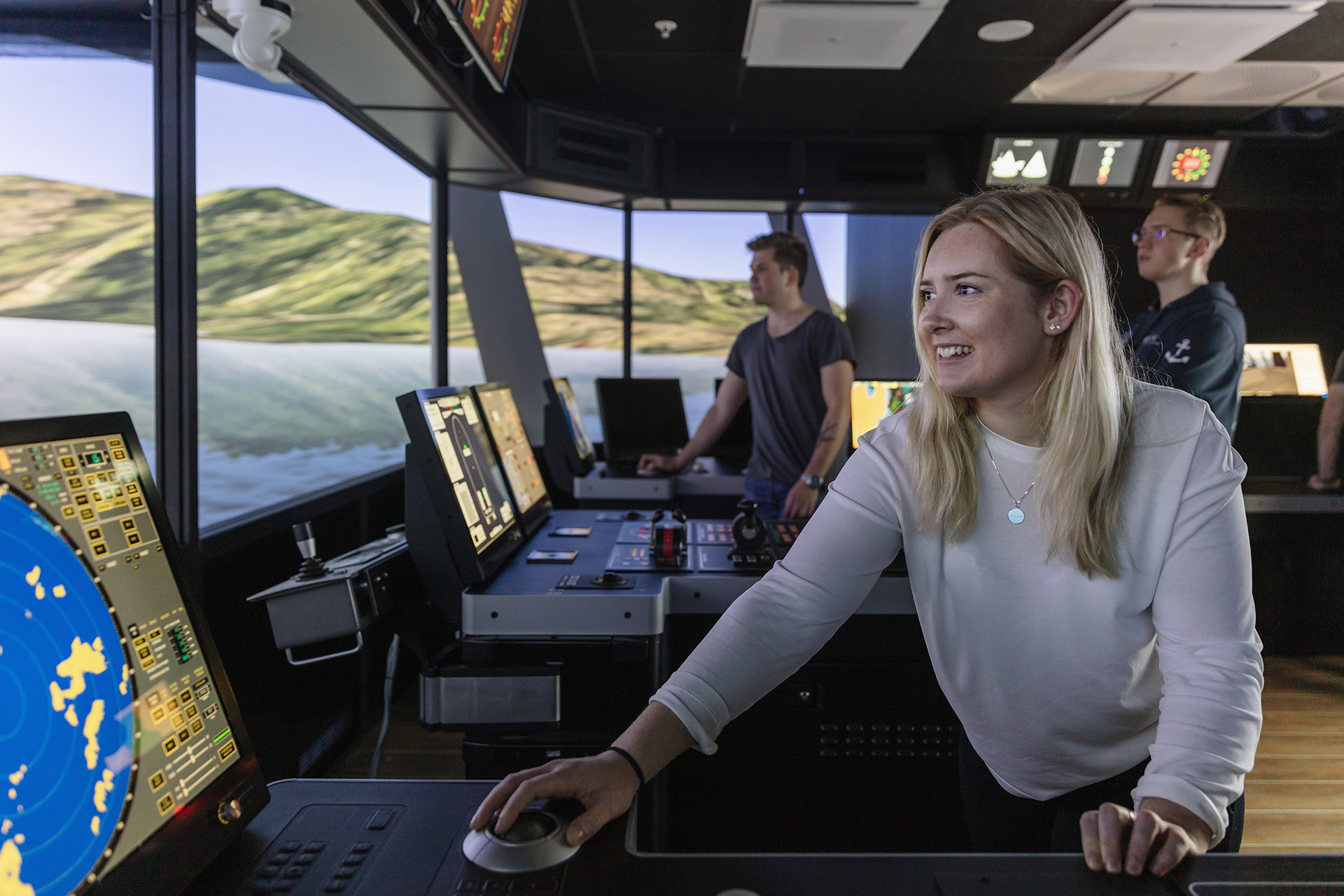 The COVID-19 pandemic restricting on-campus activities expedited the development of innovative simulator training solutions such as "cloud simulators" in order to continue essential simulator-based exercises online. In close collaborations with Industrial partners, COAST  plans to further develop research-based simulator exercises and scenarios to be delivered on mobile devices including the improvement of virtual reality simulators. This will be beneficial for seafarers internationally who have to update their maritime certificates regularly. Being able to distribute simulated training and certification to a seafarer while he/she is sailing at sea, for example, somewhere off the coast of Indonesia, is one of many promising changes in maritime training culture by COAST.
With development of innovative training soltuions (e.g, cloud simulators, virtual reality simulators), overcoming culture and organizational challenges among partner institutions, and embracing state-of-the-art technologies, COAST aims to make a mark on the global arena of Maritime Education and Training (MET).